Winning Strategies: 7 Game-Changing Tips for Booster Clubs from Southlake Carroll's Bill Webb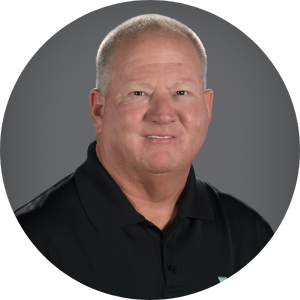 Amidst the hustle and intensity of high school athletics, an unsung hero emerges: the humble Booster Club.
Supporting all 14 sports programs, it plays a pivotal role behind the scenes…and Bill Webb has led the Southlake Carroll Athletic Booster Club (CABC) to redefine the standard for these crucial organizations. Recently, we had the privilege of peeking inside Webb's playbook to learn the game-changing strategies that have put his booster club on top of the league.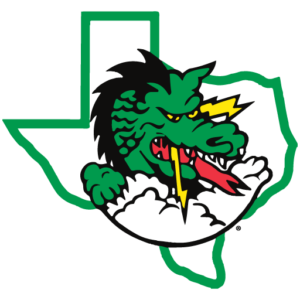 Identify Core Needs
Webb underlines the need to identify the specific needs of each coach and team.
Each year, the Carroll Booster Club works closely with the athletic department to understand what each team requires.  "Early in the year, we work with our athletic department to find out what's needed by every coach. They do what's called a wish list." Establishing this communication ensures the allocation of resources optimally benefits the teams, from new equipment to travel expenses.
Transparent Allocation of Donations
Webb is a strong advocate for complete transparency in the use of donations.
"One of the things we tried to be really focused on is to make sure that when a parent donates, they know exactly how that money is being spent," he shares. This clear communication has not only built trust within the Carroll community but also encouraged greater participation in donation drives. When donors know exactly where their money goes, they're more motivated to give.
Mitigate Donor Fatigue
Understanding the potential for donor fatigue, Webb stresses the importance of setting realistic goals for fundraising. "Setting realistic goals and ceasing the process once we reach our threshold is essential in avoiding donor fatigue," he advises. By managing expectations, the Carroll Booster Club ensures continued support from their community without overwhelming them.
Embrace Digital Membership Processes
Keeping up with the digital era, the CABC chose to simplify their processes by adopting Mascot Media's Digital Platform. "Our ability to eliminate paperwork has been critical," Webb shares. "Switching to a digital platform like Mascot Media drastically reduced paperwork and made it easier to analyze data for budget allocation." This bold leap into technology has changed their game, streamlining their membership and sponsorship system, proving the old saying: adapt or get benched.
Offer Value to Sponsors
Webb believes in giving credit where credit is due, especially when it comes to sponsors. Unlike donors, sponsors expect some return on their investment, which often takes the form of advertising opportunities "One of the things we did when we went to Mascot Media is we worked it out so that every sport could sell ads that went on their section of the app…We created inventory." This innovative approach has encouraged more sponsors to support the CABC, establishing a win-win situation for all.
Set Membership Fees Thoughtfully
Webb emphasizes the importance of setting a reasonable membership fee. "More families contributing smaller fees can be more effective than fewer families paying higher fees," he says. This strategic decision broadens the fundraising base and encourages more participation, strengthening the community's overall support.
Celebrate the Victories
Finally, Webb emphasizes the importance of acknowledging successes, no matter how small. "Recognize and celebrate your successes," he insists. Celebrating victories serves as a morale booster for the club members and an indicator to donors that their money is making a tangible difference.
As illustrated by Webb's insightful tips, success in booster clubs comes from a well-played combination of strategic planning, facing challenges head-on, and embracing digital solutions.
In the end, managed thoughtfully, booster clubs stop being a luxury and transform into a powerful ally in the field of high school athletics. In this game, Webb's Carroll Athletic Booster Club is already a champion.
Download their app on the App Store or Play Store and visit their website!