Countdown to the Gridiron:
A Limited-Time Referral Program
The countdown has begun. The crack of the helmets, the roar of the crowd, the thrill of victory—football season is almost here… and there's never been a better time to unleash your referral power.
Rack Up Mascot Bucks: Our referral program is built on the concept of Mascot Bucks, a virtual currency you earn for each successful referral* you make. If they attend a demo,  you'll earn you Mascot Bucks that you can redeem for incredible rewards! From the moment you make your first referral, the journey begins. With each successful referral, you earn more Mascot Bucks.
Choose Your Swag: After the promotion period, we'll send you an email with the number of points you've earned and you can spend them in the shop. From magazine subscriptions to streaming devices, there's something special for every level of referral achievement.
Make a Lasting Impact: By participating in the Mascot Media Referral Program, you're not only earning rewards for yourself but also making a tangible impact on the future of high school athletics. Through your referrals, schools in need gain access to our game-changing solutions that enhance the athletic experience, connect athletic programs to their community, and elevate their brand to new heights!
*Successful referrals are counted when a referred school attends a demo with us. Mascot Bucks can be accumulated and redeemed for rewards based on the number of successful referrals. Rewards will be shipped shortly after the promotion ends on 8/15/2023.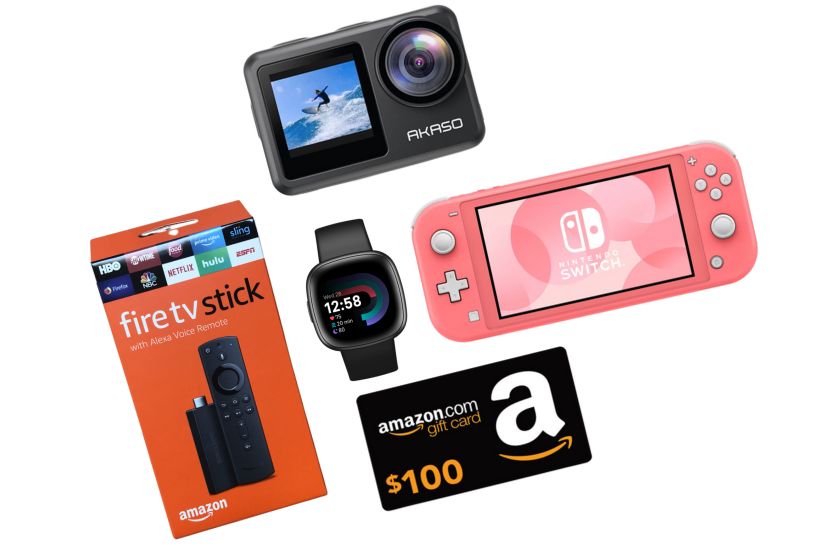 As football season approaches, the anticipation is building, and so is the urgency to get involved. By referring schools in need of our game-changing solutions before August 15, you'll earn Mascot Bucks which can be used to redeem these exclusive rewards…and they can launch their Sports Network in time for football season!